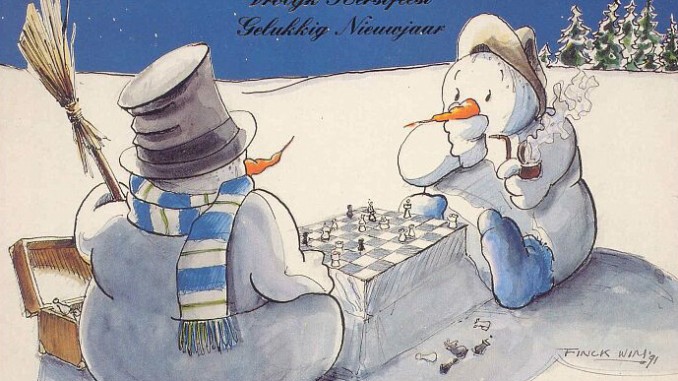 The list of our  Blanchardstown Club teams which played in the Mick Germaine Cup (10 December 2017) is shown below. Team names were provided by the players on the day.
Thank you to Mariada for leading us on the day! The even was great fun as always!
A detailed event report will be available when the Leinster Chess Union publishes the match results.
| | | | | |
| --- | --- | --- | --- | --- |
| Team Alpha | | | | |
| Board | Name | Date of birth | ICU code | Rating |
| 1 | Maciej Fijalkowski | Board prize | 17614 | 700 |
| 2 | Andrew Harten |   | 18041 | 700 |
| 3 | Jan Mrowinski |   | N/R | |
| 4 | Tomasz Fijalkowski |   | 17818 | 700 |
| Managing | Sean McLoughlin |   |   |   |
| | | | | |
| | | | | |
| Queens | | | | |
| Board | Name | Date of birth | ICU code | Rating |
| 1 | Stnislaw Mrowinski | Board prize | N/R |   |
| 2 | Henry |   |   |   |
| 3 | Aishling Lynch |   | 18395, 18361 | 700 |
| 4 | Sargis Ghukasyan |   | 17906 |   |
| Managing | Rudolf Tirziman |   |   |   |
| | | | | |
| | | | | |
| Knights | | | | |
| Board | Name | Date of birth | ICU code | Rating |
| 1 | Alex Babin | Board prize | 17806 | 700 |
| 3 | Christopher Gallery | After 11 am | 13625 |   |
| 3 | Matthew Grehan |   | 18360 | 700 |
| 4 | Daniel Borton |   | 17905 |   |
| Managing | Susan Looby | after 11am |   |   |
| | | 20 | | |
| | | | | |
| Otters | | | | |
| Board | Name | Date of birth | ICU code | Rating |
| 1 | Derrick Lin |   | 18393 |   |
| 2 | Emily Ghukasyan | Board prize | 18380 | 700 |
| 3 | Matthew Quinn |   | 17908 |   |
| 4 | Amiliena Baczkwoski |   | N/R | 700 |
| Managing | Marie Quinn |   |   |   |
| | | | | |
| | | | | |
| Rooks | | | | |
| Board | Name | Date of birth | ICU code | Rating |
| 1 | Aarav Jibin Abraham |   | 18386 |   |
| 2 | Daniel Quinn | Board prize | 18415 |   |
| 3 | JACOPO PANUNZIO |   | 18411 |   |
| 4 | Finbarr Zhang |   | N/R |   |
| Managing | Marada Panunzio | |   |   |
| | | | | |
| | | | | |
| Intelligentsia | | | | |
| Board | Name | Date of birth | ICU code | Rating |
| 1 | James Byrne | Board prize | 18373 |   |
| 2 | Oscar Narducci |   | 18406 |   |
| 3 | Pierce O'Rourke |   | 18408 |   |
| 4 | IESTYN HADFIELD |   | 18384 |   |
| Managing | Laura Carporosso |   |   |   |
| | | | | |
| | | | | |
| Real Madrid | | | | |
| Board | Name | Date of birth | ICU code | Rating |
| 1 | Jason Liu | Board prize | 18381 |   |
| 2 | DYLAN HADFIELD |   | 18383 |   |
| 3 |   |   |   |   |
| 4 |   |   |   |   |
| Managing | Alison Green |   |   | |