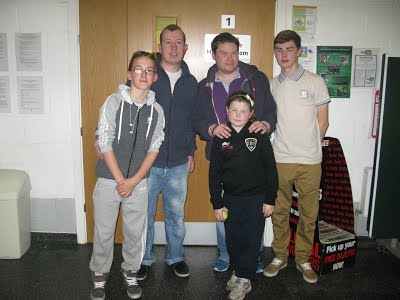 STOP PRESS!!
The Leinster Chess Union has advised the Club that Sean McLoughlin of Blanchardstown (18) is selected to play against the visiting German club team and other Irish team selections at the forthcoming International team competition.
Therefore an astoundingly successful chess league season for Sean now finishes up with the huge honour of this selection!
Not that such a selection is any surprise for our club or other Dublin chess players:  Sean is currently one of the strongest players in the u 19 age group in Ireland and we believe a great hope to become one of  our first Blanchardstown internationally titled players!  Our younger  club players will know Sean as our Youth Chess coach!
We are delighted to see Sean join our very strong group of club representative (Patrick, Karl, Darragh and Emily)  and wish all our players well in the games to come!
(Naturally, we would be thrilled if games could be annotated and published on our website here in time!)
Blanch Commmittee