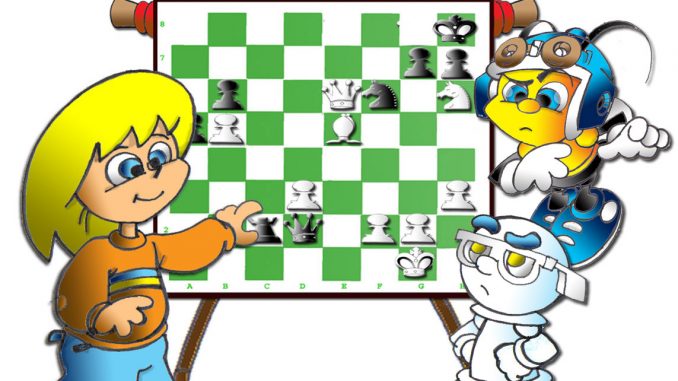 Some people just can't get enough of the spotlight……………..the quiet unassuming young man who takes his mother to games, sitting quietly in the background is in reality…..a Media Adrenaline Addict………..not only does he beat up or kick….Masters, but IM Thomas Rendle took a draw from Anthony, before GM Simon Williams decided to spoil his fun…….Boo! Simon used to be ferried around in my car some years ago when he lived in Farnham, Surrey…………..he can walk next time………Anthony is now on 2.5/4, .and as if he can't get enough of playing the top players, FM Conor O'Donnell is his next opponent. Whatever happens, Anthony has had a week he will never forget.
The Challengers is a real tough competition, with the best of our bunch being Rudy on 2.5/4. Danny beat Marius in a local derby and joins Luke on 2/4, whilst Marius remains on 1/4. A good Sunday will make you feel better and primed for the remaining Heidenfeld fixtures……but as they are Secret Members of the Invisible Order of the First Team, we won't hear about it. Luke used to play for us…………….but he talked too much, and joined Trinity…………where they drink too much!!  If Trinity studied too much, they would not have………….. too much time for chess.
The Majors has no one from Blanchardstown in it, though a few well known faces are battling away, Robert Murtagh and Pauric Neely met again in a local derby as they did at Gonzaga…fancy going all the way down to Bunratty and ending up, not only being on the same team, (Trinity), but facing each other again in the next tournament……….talk about Groundhog day repeating itself………………………..they're not studying too much either but in fairness, Robert has his Doctorate already.
Lastly, and not leastly, the Minors have thrown up some welcome surprises.  Maciej Fijalkowski is unbeaten on 3/4, a great performance from a pleasant young man., as is Mark our Captain, also on 3/4.. He's won more games in a day than he's won all year……………..but as I've been told to write something nice about him for a change………………………………..Mark's nice when he buys the drinks!! Matthew Tiernan & Padraig O'Dwyer both have 2/4, with Father and Mother Bourached, Eid & Phyllis both on 1/4.
Best  of Luck to everyone tomorrow.