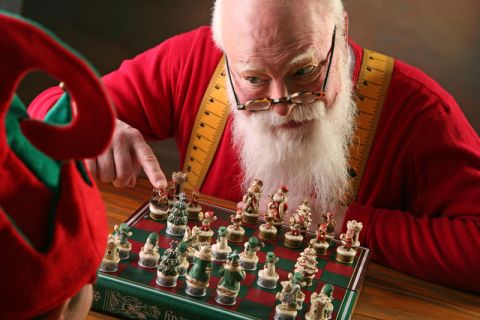 Unlike the Gospel parable, our Prodigal Son is returned home to…………………..no scoresheets.
Oops!…..that's a wee bit different from the fatted Calf the Original Son got.    Heck, we could have drawn Piotr one if he wanted…that could be close enough!!
Nevertheless, he was finished first against a well booked up Patrick Spillane.  Piotr is unlikely to play again this season due to his Junior Cert, so I'm happy to include his game.
Gavin was next to rack up a point by demolishing his opponent's stonewall formation in an aggressive manner, marching onto 2/3 for the season. Sean was involved in a tactical Slugfest, with pieces and pawns being offered and sacked with almost random abandonment, as Ross, Dublin's Captain took the game to him. A highly entertaining match ended with Sean seeing just one more move ahead to deliver a mate just before being mated himself……now that game is well worth reviewing!! Robbie faced the experienced Paul Guinness and after much jousting, Robbie continued his marvelous year with another win. What a fantastic year, the Irish Junior Champion is having…..and the match concluded with the pleasant mannerly Ollie Sinnot facing Stefan. A sedate opening with minimal activity reminded one of a Dinosaur lazily asleep  as Ollie built up a large Queenside space advantage. Being visually cramped, a Dubliner, who had finished, reminded Stefan of being worst placed and the Captain merely smiled….knowing that the early c4 would prove equally an obstacle to the attacker as the defender. Once the dark squared Bishop was released, centre control was obtained and with the Rooks controlling their files, the end was near, along with the studious opponent's time. 5-0 being the final score.
Last word goes to the Prodigal son who, when actually returning home, informed his Mother….." DAD REALLY MADE A MEAL OF IT"  ……………so he got fed after all.
Miracles do happen.