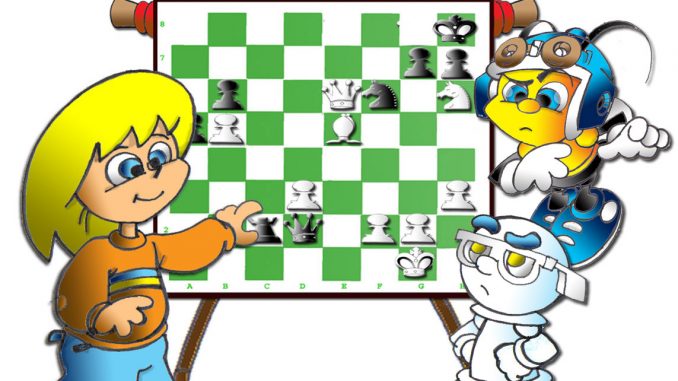 Just thought I'd do a Summer Awards slot…just before the AGM …………(whenever that is?)…..in recognition of the time and effort put in by our hardy souls.
TEAM OF THE YEAR………..should be a shoo in for our Heidenfeld promotion winning 1st team, but as we never heard anything about their games or results, the baton passes to our 2nd team. However, as they got relegated, with barely winning a match, they're not winning this award either. Step forward the newly formed Girls team who have already surpassed expectations by currently drawing with Blanchardstown B in the O'Sullivan Cup.
PLAYER OF THE YEAR……….Magnificent performances from Sean McLoughlin 9.5/11, Rudolf Tirziman 9/11, John Delaney 8/11 and Marius Antohi 8/11 who were mainstays in the 1st team….fantastic effort Guys…but Silence is not Golden, & neither is this award.. The Dinosaur scored 7/11 in the O'Hanlon, but so boring and uninspired was his chess, (not forgetting how lucky he was on numerous occasions)………..he's not even close either.    Step forward Mihail Diaconu, whose score was 3.5/9. Mihail played a great deal of his games when he should have been lying on a hospital bed receiving the appropriate treatment & nowhere near a chessboard. His devotion to the cause in putting  his struggling team first, …………….wins hands down.
CAPTAIN OF THE YEAR………..again, no contest!! ,,,,,,,,or should have been no contest. The Black McLoughlin led his troops onto glory, and we're rightly chuffed for him, whilst Mark led his team in another direction….downwards!!. Boo-hoo!!! In his defence, Mark had to deal with the Magicians………our squad players who kept disappearing just when they were wanted most. He did a great job in even keeping us in with a shout of staying up, and edged it, because he looks more like a Werewolf than what Robert does.
RESULT OF THE YEAR. …….forget the 8-0 thumping of Lucan, or drawing 4-4 with Gonzaga. It has to be the one and only win of Mark's team, 5-1 against Champions Dublin University.  Not our fault that they played a weaker than normal team, but a really nice result nevertheless. Strangely enough, 2 of their so called weaker players that night have risen higher than some of their actual team…….so maybe not so weak after all.
HOPES OF THE YEAR……………THAT WE ACTUALLY BECOME MORE OF A CLUB ….rather than just coming together to play matches.
Finally, I'm sure a few noses may be out of joint………….but in the words of a President far away…………….it's all fake news…………..a bit like the man himself.
Ps.      Wonder how long this article will stay up before it's pulled!!