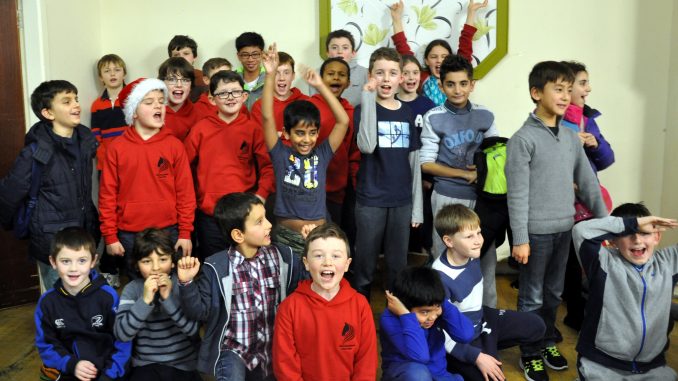 Notice of Blanchardstown Team selection
Players are selected and provisionally assigned to squads to represent the club at the Mick Germaine cup (December 10th)  as shown.
We would ask players to confirm if they are available to play at the club next week.
Squads will be adjusted depending on final player availability.
| | |
| --- | --- |
| Player selections for Blanchardstown team – December 10th | |
| Players | Selected for |
| Alex Babin | Team BLACK |
| Andrew Harten | Team BLACK |
| Maciej Fijalkowski | Team BLACK |
| Marco Blackwell | Team BLACK |
| Seán Leahy | Team BLACK |
| Dan Karsten Titus | Team BLUE |
| Jason Liu | Team BLUE |
| Oisin Duffy | Team BLUE |
| Patrick Langan | Team BLUE |
| Sanjith Menon | Team BLUE |
| Zimgi Chukwureh | Team Indigo |
| Amelie Bell | Team Indigo |
| Amiliena Bazkwoski | Team Indigo |
| Finbarr Zhang | Team Indigo |
| DYLAN HADFIELD | Team Indigo |
| Derrick Lin | Team Orange |
| Matthew Quinn | Team Orange |
| Thomas Gartlan | Team Orange |
| Calvin Farrell | Team Orange |
| Elliot Kelly | Team Orange |
| Emily Ghukasyan | Team Orange |
| Conor Green | Team Pink |
| Arsen Hakhumyan | Team Pink |
| Euan Bell | Team Pink |
| Mark Grennan | Team Pink |
| Reuben Mathew | Team Pink |
| Sargis Ghukasyan | Team Pink |
| James Prendeville | Team Purple |
| Ada Marsh | Team Purple |
| Aoife Laffan | Team Purple |
| Carter Nolan | Team Purple |
| Daniel Quinn | Team Purple |
| Aishling Lynch | Team RED |
| Daniel Borton | Team RED |
| Matthew Tiernan | Team RED |
| Richard Laffan | Team RED |
| Tomasz Fijalkowski | Team RED |
| Matthew Grehan | Team RED |
| Christopher Gallery | Team RED |
| Alex Ustyan | Team Ramesh |
| Hamsini Kare | Team Ramesh |
| RISHIKA PADAMATI | Team Ramesh |
| RUHIKA PADAMATI | Team Ramesh |
| Ryan Mathew | Team Ramesh |
| Benjamin (Ben) McCann | Not available to play on day |
| Jack McCann | Not available to play on day |
| Mia McCann | Not available to play on day |
| IESTYN HADFIELD | Team Violet |
| James Byrne | Team Violet |
| Matei Morarean | Team Violet |
| Pierce O'Rourke | Team Violet |
| Ronn Mathew | Team Violet |
| Tristan McIntosh | Team Violet |
| JACOPO PANUNZIO | Team Yellow |
| Aarav Jibin Abraham | Team Yellow |
| Caitlin Dassanayake | Team Yellow |
| Matvei Pascaru | Team Yellow |
| Nika Kotliarova | Team Yellow |
| Oscar Narducci | Team Yellow |
|   | |