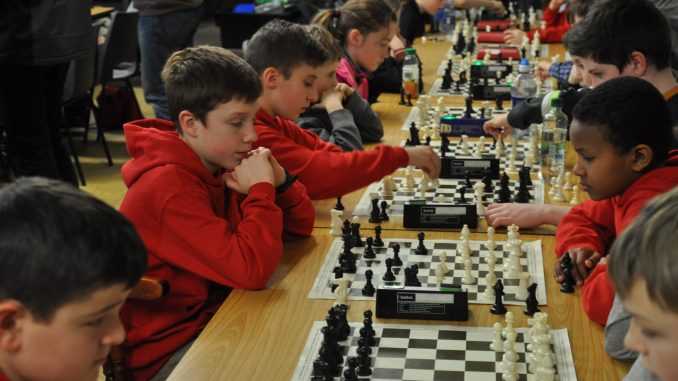 LCU Grand Prix series
These junior events are highly recommended by our club. They are great fun and suitable for all  children and cater brilliantly for all different ages and standards. The emphasis is on enjoyment and our junior players have always enjoyed these immensely. If you do play, you are bound to see a lot of your club members on the day! Do try to enter as soon as possible by emailing info@nkchess.com
(See leinsterchess.com for a link to allow immediate online entry)
We have the following short notice from John Comey of LCU and North Kildare
NOTICE
The third competition hosted by North Kildare Junior Chess Club will take place in the Glenroyal Hotel, Maynooth on Feb 11th.
Registration 1.30pm – 2.00pm
Rounds (1-3) 2.00pm – 3.30pm
Break 3:00pm – 3:45pm
Rounds (4-6) 3:45pm – 5:15pm
Prize giving 5:15pm – 5.30pm
Entry Fee €10 Family Discount (3 or more siblings) €20
Each player will have 15 minutes for each game.
All Equipment will be provided.
Please email info@nkchess.com to enter and the entry fee can be paid online using the link to be found at www.leinsterchess.com
Entries on the day will be accepted unto 1.45 subject to space.