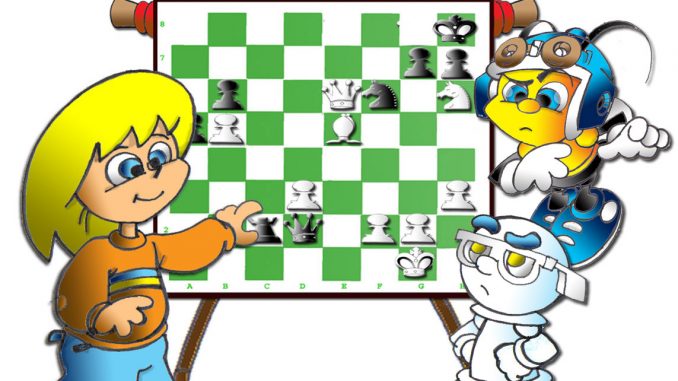 Club calendar
Please see below a list of events expected to be held in the club, or involving club players, for the remainder of the season.
It is in the nature of such a calendar that it must guess at dates / times. It is also possible that events mentioned on the calendar will not happen if there are no volunteers available and interested to run the club event.
Therefore, please check that the event in question will actually happen before seeking to attend.
We also hope to show the various events as a feed on the Website.
Blanchardstown Club committee
| | | | | | | | | |
| --- | --- | --- | --- | --- | --- | --- | --- | --- |
| Month | Date | Starts | Ends | Description | Location | Planned actvity | Coach | Coverage |
| September | Saturday 9 September 2017 | 4pm | 5.30 pm | Juniors | Coolmine Community School | Junior club meets (under 18s) |   |   |
| September | Monday 11 September 2017 | 7.30pm | 10pm | Seniors | Coolmine Community School | Age 12+ meetup |   |   |
| September | Saturday 16 September 2017 | 4pm | 5.30 pm | Juniors | Coolmine Community School | Junior club meets (under 18s) |   |   |
| September | Monday 18 September 2017 | 7.30pm | 10pm | Seniors | Coolmine Community School | Age 12+ meetup |   |   |
| September | Thursday 21 September 2017 | 7.15pm | 11.15pm | Heidenfeld – Division 2 | Lucan Village | Away against Lucan | Captain: Robbie McLoughlin |   |
| September | Saturday 23 September 2017 | 4pm | 5.30 pm | Juniors | Coolmine Community School | Junior club meets (under 18s) |   |   |
| September | Monday 25 September 2017 | 7.30pm | 10.30pm | Bodley North – Division 6 | Coolmine Community School | Home versus Malahide C |   |   |
| September | Saturday 30 September 2017 | 4pm | 5.30 pm | Juniors | Coolmine Community School | Junior club meets (under 18s) |   |   |
| October | Monday 2 October 2017 | 7.30pm | 10pm | Seniors | Coolmine Community School | Age 12+ meetup |   |   |
| October | Monday 2 October 2017 | 7.15pm | 11.15pm | Heidenfeld – Division 2 | Coolmine Community School | Home versus Rathmines B | Captain: Robbie McLoughlin |   |
| October | Saturday 7 October 2017 | 4pm | 5.30 pm | Juniors | Coolmine Community School | Junior club meets (under 18s) |   |   |
| October | Monday 9 October 2017 | 7.30pm | 10pm | Seniors | Coolmine Community School | Age 12+ meetup |   |   |
| October | Saturday 14 October 2017 | 4pm | 5.30 pm | Juniors | Coolmine Community School | Junior club meets (under 18s) |   |   |
| October | Monday 16 October 2017 | 7.30pm | 10.30pm | Bodley North – Division 6 | Coolmine Community School | Home versus Niamk Bharrog |   |   |
| October | Monday 16 October 2017 | 7.30pm | 10pm | Seniors | Coolmine Community School | Age 12+ meetup |   |   |
| October | Tuesday 17 October 2017 | 7.30pm | 11pm | O'Hanlon – Division 4 | Dublin chess club (town) | Away versus Dublin |   |   |
| October | Saturday 21 October 2017 | 4pm | 5.30 pm | Juniors | Coolmine Community School | Junior club meets (under 18s) |   |   |
| October | Sunday 22 October 2017 | 1.30pm | 5.30pm | LEINSTER JUNIORS | GRAND PRIX 1 | Inchicore: Our Lady of Good Council BNS | 14 years and younger |   |
| October | Saturday 28 October 2017 | 7.30pm | 10pm | Seniors | Coolmine Community School | Age 12+ meetup |   |   |
| October | Monday 30 October 2017 | 7.15pm | 11.15pm | Heidenfeld – Division 2 | Coolmine Community School | Home versus Rathmines A | Captain: Robbie McLoughlin |   |
| October | Monday 30 October 2017 |   |   | BANK HOLIDAY | |   |   |   |
| November | Saturday 4 November 2017 | 4pm | 4.30pm | Junior Coaching session | Coolmine Community School | Albatross | Sean | Openings |
| November | Saturday 4 November 2017 | 4pm | 4.30pm | Junior Coaching session | Coolmine Community School | Badgers | Rudolf | Openings |
| November | Saturday 4 November 2017 | 4pm | 4.30pm | Junior Coaching session | Coolmine Community School | Caterpillars | John | Openings |
| November | Saturday 4 November 2017 | 4.45pm | 5.15pm | Junior Coaching session | Coolmine Community School | Dingos | Sean | Openings |
| November | Saturday 4 November 2017 | 4.45pm | 5.15pm | Junior Coaching session | Coolmine Community School | Elephants | Rudolf | Openings |
| November | Saturday 4 November 2017 | 4.45pm | 5.15pm | Junior Coaching session | Coolmine Community School | Foxes | John | Openings |
| November | Saturday 4 November 2017 | 4pm | 5.30 pm | Juniors | Coolmine Community School | Junior club meets (under 18s) |   |   |
| November | Monday 6 November 2017 | 7.30pm | 10.30pm | Bodley North – Division 6 | Elm Mount (Drumcondra) | Away against Elm Mount |   |   |
| November | Monday 6 November 2017 | 7.30pm | 10pm | Seniors | Coolmine Community School | Age 12+ meetup |   |   |
| November | Monday 6 November 2017 | 7.30pm | 11pm | O'Hanlon – Division 4 | Coolmine Community School | Home versus Trinity |   |   |
| November | Saturday 11 November 2017 | 4pm | 5.30 pm | Juniors | Coolmine Community School | Junior club meets (under 18s) |   |   |
| November | Monday 13 November 2017 | 7.30pm | 10pm | Seniors | Coolmine Community School | Age 12+ meetup |   |   |
| November | Monday 13 November 2017 | 7.30pm | 10pm | Seniors | Coolmine Community School | Age 12+ meetup |   |   |
| November | Monday 13 November 2017 | 7.30pm | 11pm | O'Hanlon – Division 4 | Elm Mount (Drumcondra) | Away versus Elm Mount |   |   |
| November | Tuesday 14 November 2017 | 7.30pm | 10.30pm | Bodley North – Division 6 | Skerries | Away against Skerries |   |   |
| November | Friday 17 November 2017 | 7.30pm (Friday) | 6pm (Sunday) | KILKENNY CONGRESS | KILKENNY | ICU RATED TOURNAMENT |   |   |
| November | Saturday 18 November 2017 | 4pm | 4.30pm | Junior Coaching session | Coolmine Community School | Albatross | Rudolf | Endings |
| November | Saturday 18 November 2017 | 4pm | 5.30 pm | Juniors | Coolmine Community School | Junior club meets (under 18s) | Team tournament |   |
| November | Saturday 18 November 2017 | 5pm | 5.30pm | Junior Coaching session | Coolmine Community School | All interested | John | Irish and chess |
| November | Monday 20 November 2017 | 7.30pm | 10pm | Seniors | Coolmine Community School | Age 12+ meetup |   |   |
| November | Thursday 23 November 2017 | 8.30pm | 10pm | Committee meeting of club | Bradys Pub, Castleknock | |   |   |
| November | Friday 24 November 2017 | 7.15pm | 11.15pm | Heidenfeld – Division 2 | Celbridge | Away against Celbridge | Captain: Robbie McLoughlin |   |
| November | Saturday 25 November 2017 | 4pm | 5.30 pm | Juniors | Coolmine Community School | Junior club meets (under 18s) |   |   |
| November | Sunday 26 November 2017 | 1.30pm | 5.30pm | LEINSTER JUNIORS | GRAND PRIX 2 | Taney Centre, Dundrum |   |   |
| November | Monday 27 November 2017 | 7.30pm | 10.30pm | Bodley North – Division 6 | Coolmine Community School | Home versus St Benildus |   |   |
| November | Saturday 18 November 2017 | 4pm | 4.30pm | Junior Coaching session | Coolmine Community School | Hyenas | Rudolf | Middlegames |
| December | Saturday 2 December 2017 | 4pm | 5.30 pm | Juniors | Coolmine Community School | Junior club meets (under 18s) |   |   |
| December | Monday 4 December 2017 | 7.30pm | 10pm | Seniors | Coolmine Community School | Age 12+ meetup |   |   |
| December | Friday 8 December 2017 | 7.30pm | 10.30pm | Bodley North – Division 6 | Malahide | Away against Malahide A |   |   |
| December | Saturday 9 December 2017 | 4pm | 4.30pm | Junior Coaching session | Coolmine Community School | Jackals | John | Middlegames |
| December | Saturday 9 December 2017 | 4pm | 4.30pm | Junior Coaching session | Coolmine Community School | Badgers | John | Endings |
| December | Saturday 9 December 2017 | 4pm | 4.30pm | Junior Coaching session | Coolmine Community School | Caterpillars | Sean | Endings |
| December | Saturday 9 December 2017 | 4.45pm | 5.15pm | Junior Coaching session | Coolmine Community School | Dingos | Rudolf | Endings |
| December | Saturday 9 December 2017 | 4.45pm | 5.15pm | Junior Coaching session | Coolmine Community School | Elephants | John | Endings |
| December | Saturday 9 December 2017 | 4.45pm | 5.15pm | Junior Coaching session | Coolmine Community School | Foxes | Sean | Endings |
| December | Saturday 9 December 2017 | 4pm | 5.30 pm | Juniors | Coolmine Community School | Junior club meets (under 18s) |   |   |
| December | Saturday 2 December 2017 | 4.45pm | 5.30pm | Junior Coaching session | Coolmine Community School | Kangaroos | Sean | (coach to advise) |
| December | Saturday 2 December 2017 | 4pm | 4.30pm | Junior Coaching session | Coolmine Community School | Iguanas | Rudolf | Middlegames |
| December | Sunday 10 December 2017 | 10.30am | 4pm (Sunday) | Mick Germaine Cup | Elm Mount Chess club | Leinster juniors (team event) |   |   |
| December | Monday 11 December 2017 | 7.15pm | 11.15pm | Heidenfeld – Division 2 | Coolmine Community School | Home versus Elm Mount | Captain: Robbie McLoughlin |   |
| December | Thursday 14 December 2017 | 8.30pm | 10pm | Senior Club | TO BE CONFIRMED | Xmas tournament |   |   |
| December | Friday 15 December 2017 | 7pm | 10pm | VOLUNTEER GET TOGETHER AND PARTY | TO BE CONFIRMED |   |   |   |
| December | Saturday 16 December 2017 | 7pm | 10pm | Christmas Party and Awards | TO BE CONFIRMED |   |   |   |
| December | Saturday 16 December 2017 | 4pm | 5.30 pm | Juniors | Coolmine Community School | Junior club meets (under 18s) |   |   |
| January | Saturday 20 January 2018 | 4.45pm | 5.30pm | Junior Coaching session | Coolmine Community School | Nightengales | John | (coach to advise) |
| January | Saturday 20 January 2018 | 4.45pm | 5.30pm | Junior Coaching session | Coolmine Community School | Limas | Rudolf | (coach to advise) |
| December | Monday 25 December 2017 |   |   | BANK HOLIDAY |   |   |   |   |
| December | Tuesday 26 December 2017 |   |   | BANK HOLIDAY |   |   |   |   |
| December | Friday 29 December 2017 | 10am | 6pm | Club Tournament (internal events) | HOTEL (to be confirmed) | Only if demand for this |   |   |
| January | Monday 1 January 2018 | 10am | 5pm | Leinster Junior Chess championships | ICU rated | U8, 10,12,14,16 19 (see flyer on icu.ie) |   |   |
| January | Monday 1 January 2018 |   |   | BANK HOLIDAY |   |   |   |   |
| January | Tuesday 2 January 2018 | 10am | 5pm | Leinster Junior Chess championships | ICU rated | U8, 10,12,14,16 19 (see flyer on icu.ie) |   |   |
| January | Wednesday 3 January 2018 | 10am | 5pm | Leinster Junior Chess championships | ICU rated | U8, 10,12,14,16 19 (see flyer on icu.ie) |   |   |
| January | Thursday 4 January 2018 | 10am | 5pm | Leinster Junior Chess championships | ICU rated | U8, 10,12,14,16 19 (see flyer on icu.ie) |   |   |
| January | Monday 8 January 2018 | 7.30pm | 10.30pm | Bodley North – Division 6 | Coolmine Community School | Home versus Phibsboro A |   |   |
| January | Monday 8 January 2018 | 7.30pm | 10pm | Seniors | Coolmine Community School | Age 12+ meetup |   |   |
| January | Thursday 11 January 2018 | 7.15pm | 11.15pm | Heidenfeld – Division 2 | Inchicore | Away against Inchicore | Captain: Robbie McLoughlin |   |
| January | Saturday 13 January 2018 | 4pm | 4.30pm | Junior Coaching session | Coolmine Community School | Hyenas | Rudolf | Openings |
| January | Saturday 13 January 2018 | 4pm | 4.30pm | Junior Coaching session | Coolmine Community School | Iguanas | John | Openings |
| January | Saturday 13 January 2018 | 4pm | 4.30pm | Junior Coaching session | Coolmine Community School | Jackals | Sean | Openings |
| January | Saturday 13 January 2018 | 4pm | 5.30 pm | Juniors | Coolmine Community School | Junior club meets (under 18s) |   |   |
| January | Saturday 13 January 2018 | 4.45pm | 5.30pm | Junior Coaching session | Coolmine Community School | Kangaroos | Rudolf | (coach to advise) |
| January | Saturday 13 January 2018 | 4.45pm | 5.30pm | Junior Coaching session | Coolmine Community School | Limas | John | (coach to advise) |
| January | Saturday 13 January 2018 | 4.45pm | 5.30pm | Junior Coaching session | Coolmine Community School | Nightengales | Sean | (coach to advise) |
| January | Saturday 13 January 2018 | 2pm | 6pm | O'Hanlon – Division 4 | Coolmine Community School | Home versus Gorey |   |   |
| January | Friday 19 January 2018 | 7.30pm | 10.30pm | Bodley North – Division 6 | Malahide | Away against Malahide B |   |   |
| January | Saturday 20 January 2018 | 7.30pm | 10pm | Seniors | Coolmine Community School | Age 12+ meetup |   |   |
| January | Saturday 20 January 2018 | 4pm | 4.30pm | Junior Coaching session | Coolmine Community School | Albatross | John | Middlegames |
| January | Saturday 20 January 2018 | 4pm | 4.30pm | Junior Coaching session | Coolmine Community School | Badgers | Sean | Middlegames |
| January | Saturday 20 January 2018 | 4pm | 4.30pm | Junior Coaching session | Coolmine Community School | Caterpillars | Rudolf | Middlegames |
| January | Saturday 20 January 2018 | 4.45pm | 5.15pm | Junior Coaching session | Coolmine Community School | Dingos | John | Middlegames |
| January | Saturday 20 January 2018 | 4.45pm | 5.15pm | Junior Coaching session | Coolmine Community School | Elephants | Sean | Middlegames |
| January | Saturday 20 January 2018 | 4.45pm | 5.15pm | Junior Coaching session | Coolmine Community School | Foxes | Rudolf | Middlegames |
| January | Saturday 20 January 2018 | 4pm | 5.30 pm | Juniors | Coolmine Community School | Junior club meets (under 18s) |   |   |
| January | Sunday 21 January 2018 | 1.30pm | 5.30pm | LEINSTER JUNIORS | GRAND PRIX 3 | Dates and venue to be confirmed |   |   |
| January | Thursday 25 January 2018 | 7.30pm | 11pm | O'Hanlon – Division 4 | Inchicore chess club | Away versus Inchicore |   |   |
| January | Saturday 27 January 2018 | 4pm | 5.30 pm | Juniors | Coolmine Community School | Junior club meets (under 18s) |   |   |
| January | Monday 29 January 2018 | 7.15pm | 11.15pm | Heidenfeld – Division 2 | Coolmine Community School | Home versus Phibsboro | Captain: Robbie McLoughlin |   |
| February | Saturday 3 February 2018 | 4pm | 4.30pm | Junior Coaching session | Coolmine Community School | Hyenas | John | Endings |
| February | Saturday 3 February 2018 | 4pm | 4.30pm | Junior Coaching session | Coolmine Community School | Iguanas | Sean | Endings |
| February | Saturday 3 February 2018 | 4pm | 4.30pm | Junior Coaching session | Coolmine Community School | Jackals | Rudolf | Endings |
| February | Saturday 3 February 2018 | 4pm | 5.30 pm | Juniors | Coolmine Community School | Junior club meets (under 18s) |   |   |
| February | Saturday 3 February 2018 | 4.45pm | 5.30pm | Junior Coaching session | Coolmine Community School | Kangaroos | John | (coach to advise) |
| February | Saturday 3 February 2018 | 4.45pm | 5.30pm | Junior Coaching session | Coolmine Community School | Limas | Sean | (coach to advise) |
| February | Saturday 3 February 2018 | 4.45pm | 5.30pm | Junior Coaching session | Coolmine Community School | Nightengales | Rudolf | (coach to advise) |
| February | Monday 5 February 2018 | 7.30pm | 10.30pm | Bodley North – Division 6 | (TBC – check LCU website) | Play off additional matches |   |   |
| February | Thursday 8 February 2018 | 7.30pm | 10pm | Seniors | Coolmine Community School | Age 12+ meetup |   |   |
| February | Saturday 10 February 2018 | 4pm | 4.30pm | Junior Coaching session | Coolmine Community School | Albatross | Sean | Openings |
| February | Saturday 10 February 2018 | 4pm | 4.30pm | Junior Coaching session | Coolmine Community School | Badgers | Rudolf | Openings |
| February | Saturday 10 February 2018 | 4pm | 4.30pm | Junior Coaching session | Coolmine Community School | Caterpillars | John | Openings |
| February | Saturday 10 February 2018 | 4.45pm | 5.15pm | Junior Coaching session | Coolmine Community School | Dingos | Sean | Openings |
| February | Saturday 10 February 2018 | 4.45pm | 5.15pm | Junior Coaching session | Coolmine Community School | Elephants | Rudolf | Openings |
| February | Saturday 10 February 2018 | 4.45pm | 5.15pm | Junior Coaching session | Coolmine Community School | Foxes | John | Openings |
| February | Saturday 10 February 2018 | 4pm | 5.30 pm | Juniors | Coolmine Community School | Junior club meets (under 18s) |   |   |
| February | Saturday 10 February 2018 | 2pm | 6pm | Heidenfeld – Division 2 | Ballinasloe | Away against Ballinasloe | Captain: Robbie McLoughlin |   |
| February | Saturday 10 February 2018 | 7.30pm (Friday) | 6pm (Sunday) | Bunratty Congress | Limerick | ICU RATED TOURNAMENT |   |   |
| February | Monday 12 February 2018 | 7.30pm | 11pm | O'Hanlon – Division 4 | Coolmine Community School | Home versus Malahide |   |   |
| February | Thursday 15 February 2018 | 7.30pm | 10.30pm | Bodley North – Division 6 | (TBC – check LCU website) | Play off additional matches |   |   |
| February | Thursday 15 February 2018 | 7.30pm | 10pm | Seniors | Coolmine Community School | Age 12+ meetup |   |   |
| February | Thursday 15 February 2018 | 8.30pm | 10pm | Committee meeting of club | Bradys Pub, Castleknock | AGM |   |   |
| February | Saturday 17 February 2018 | 4pm | 5.30 pm | Juniors | Coolmine Community School | Junior club meets (under 18s) |   |   |
| February | Sunday 18 February 2018 | 1.30pm | 5.30pm | LEINSTER JUNIORS | GRAND PRIX 3 | Dates and venue to be confirmed |   |   |
| February | Tuesday 20 February 2018 | 7.30pm | 11pm | O'Hanlon – Division 4 | Kilbarrack | Away versus Niamh Bharog |   |   |
| February | Thursday 22 February 2018 | 7.30pm | 10pm | Seniors | Coolmine Community School | Age 12+ meetup |   |   |
| February | Saturday 24 February 2018 | 4pm | 4.30pm | Junior Coaching session | Coolmine Community School | Hyenas | Sean | Middlegames |
| February | Saturday 24 February 2018 | 4pm | 4.30pm | Junior Coaching session | Coolmine Community School | Iguanas | Rudolf | Middlegames |
| February | Saturday 24 February 2018 | 4pm | 4.30pm | Junior Coaching session | Coolmine Community School | Jackals | John | Middlegames |
| February | Saturday 24 February 2018 | 4pm | 5.30 pm | Juniors | Coolmine Community School | Junior club meets (under 18s) |   |   |
| February | Saturday 24 February 2018 | 4.45pm | 5.30pm | Junior Coaching session | Coolmine Community School | Kangaroos | Sean | (coach to advise) |
| February | Saturday 24 February 2018 | 4.45pm | 5.30pm | Junior Coaching session | Coolmine Community School | Limas | Rudolf | (coach to advise) |
| February | Saturday 24 February 2018 | 4.45pm | 5.30pm | Junior Coaching session | Coolmine Community School | Nightengales | John | (coach to advise) |
| February | Sunday 25 February 2018 | 7.30pm | 10pm | Seniors | Coolmine Community School | Age 12+ meetup |   |   |
| February | Monday 26 February 2018 | 7.15pm | 11.15pm | Heidenfeld – Division 2 | Coolmine Community School | Home versus Bray / Greystones | Captain: Robbie McLoughlin |   |
| February | Tuesday 27 February 2018 | 7.30pm | 10pm | Seniors | Coolmine Community School | Age 12+ meetup |   |   |
| March | Saturday 3 March 2018 | 4pm | 4.30pm | Junior Coaching session | Coolmine Community School | Albatross | Rudolf | Endings |
| March | Saturday 3 March 2018 | 4pm | 4.30pm | Junior Coaching session | Coolmine Community School | Badgers | John | Endings |
| March | Saturday 3 March 2018 | 4pm | 4.30pm | Junior Coaching session | Coolmine Community School | Caterpillars | Sean | Endings |
| March | Saturday 3 March 2018 | 4.45pm | 5.15pm | Junior Coaching session | Coolmine Community School | Dingos | Rudolf | Endings |
| March | Saturday 3 March 2018 | 4.45pm | 5.15pm | Junior Coaching session | Coolmine Community School | Elephants | John | Endings |
| March | Saturday 3 March 2018 | 4.45pm | 5.15pm | Junior Coaching session | Coolmine Community School | Foxes | Sean | Endings |
| March | Saturday 3 March 2018 | 4pm | 5.30 pm | Juniors | Coolmine Community School | Junior club meets (under 18s) |   |   |
| March | Sunday 4 March 2018 | 7.30pm | 10pm | Seniors | Coolmine Community School | Age 12+ meetup |   |   |
| March | Monday 5 March 2018 | 7.30pm | 11pm | O'Hanlon – Division 4 | Coolmine Community School | Home versus Royal Lopez |   |   |
| March | Saturday 10 March 2018 | 4pm | 4.30pm | Junior Coaching session | Coolmine Community School | Hyenas | Rudolf | Openings |
| March | Saturday 10 March 2018 | 4pm | 4.30pm | Junior Coaching session | Coolmine Community School | Iguanas | John | Openings |
| March | Saturday 10 March 2018 | 4pm | 4.30pm | Junior Coaching session | Coolmine Community School | Jackals | Sean | Openings |
| March | Saturday 10 March 2018 | 4pm | 5.30 pm | Juniors | Coolmine Community School | Junior club meets (under 18s) |   |   |
| March | Saturday 10 March 2018 | 4.45pm | 5.30pm | Junior Coaching session | Coolmine Community School | Kangaroos | Rudolf | (coach to advise) |
| March | Saturday 10 March 2018 | 4.45pm | 5.30pm | Junior Coaching session | Coolmine Community School | Limas | John | (coach to advise) |
| March | Saturday 10 March 2018 | 4.45pm | 5.30pm | Junior Coaching session | Coolmine Community School | Nightengales | Sean | (coach to advise) |
| March | Tuesday 13 March 2018 | 7.30pm | 10pm | Seniors | Coolmine Community School | Age 12+ meetup |   |   |
| March | Thursday 15 March 2018 | 1.30pm | 5.30pm | LEINSTER JUNIORS | GRAND PRIX 4 | Glenroyal Hotel, Maynooth |   |   |
| March | Saturday 17 March 2018 |   |   | BANK HOLIDAY | |   |   |   |
| March | Saturday 24 March 2018 | 4pm | 5.30 pm | Juniors | Coolmine Community School | Junior club meets (under 18s) |   |   |
| March | Saturday 24 March 2018 | 10am | 6pm | Bring a book annual fundraiser | Coolmine Community School | Fundraiser |   |   |
| March | Thursday 29 March 2018 | 7.30pm | 10.30pm | William Brennan Cup – Round 1 | Venue and format tbc | Rated league |   |   |
| March | Friday 30 March 2018 | 7.30pm | 10.30pm | Brannigan Cup | Venue and format tbc | (6 matches involved) | Robbie McLoughlin |   |
| April | Monday 2 April 2018 |   |   | BANK HOLIDAY |   |   |   |   |
| April | Saturday 7 April 2018 | 4pm | 5.30 pm | Juniors | Coolmine Community School | Junior club meets (under 18s) |   |   |
| April | Sunday 8 April 2018 | 7.30pm | 10pm | Seniors | Coolmine Community School | Age 12+ meetup |   |   |
| April | Wednesday 11 April 2018 | 7.15pm | 11.15pm | Heidenfeld – Division 2 | Dun Laoire | Away against Dun Laoire | Captain: Robbie McLoughlin |   |
| April | Thursday 12 April 2018 | 8.30pm | 10pm | Committee meeting of club | Bradys Pub, Castleknock | AGM |   |   |
| April | Saturday 14 April 2018 | 4pm | 5.30 pm | Juniors | Coolmine Community School | Junior club meets (under 18s) |   |   |
| April | Wednesday 18 April 2018 | 7.30pm | 10pm | Seniors | Coolmine Community School | Age 12+ meetup |   |   |
| April | Thursday 19 April 2018 | 7.30pm | 10pm | Seniors | Coolmine Community School | Age 12+ meetup |   |   |
| April | Friday 20 April 2018 | 7.30pm (Friday) | 6pm (Sunday) | Ennis Congress | Ennis (CHECK DATES) | ICU RATED TOURNAMENT |   |   |
| April | Saturday 21 April 2018 | 4pm | 4.30pm | Junior Coaching session | Coolmine Community School | Albatross | John | Middlegames |
| April | Saturday 21 April 2018 | 4pm | 4.30pm | Junior Coaching session | Coolmine Community School | Badgers | Sean | Middlegames |
| April | Saturday 21 April 2018 | 4pm | 4.30pm | Junior Coaching session | Coolmine Community School | Caterpillars | Rudolf | Middlegames |
| April | Saturday 21 April 2018 | 4.45pm | 5.15pm | Junior Coaching session | Coolmine Community School | Dingos | John | Middlegames |
| April | Saturday 21 April 2018 | 4.45pm | 5.15pm | Junior Coaching session | Coolmine Community School | Elephants | Sean | Middlegames |
| April | Saturday 21 April 2018 | 4.45pm | 5.15pm | Junior Coaching session | Coolmine Community School | Foxes | Rudolf | Middlegames |
| April | Saturday 21 April 2018 | 4pm | 5.30 pm | Juniors | Coolmine Community School | Junior club meets (under 18s) |   |   |
| April | Monday 23 April 2018 | 7.30pm | 10pm | Seniors | Coolmine Community School | Age 12+ meetup |   |   |
| April | Saturday 28 April 2018 | 4pm | 4.30pm | Junior Coaching session | Coolmine Community School | Hyenas | John | Endings |
| April | Saturday 28 April 2018 | 4pm | 4.30pm | Junior Coaching session | Coolmine Community School | Iguanas | Sean | Endings |
| April | Saturday 28 April 2018 | 4pm | 4.30pm | Junior Coaching session | Coolmine Community School | Jackals | Rudolf | Endings |
| April | Saturday 28 April 2018 | 4pm | 5.30 pm | Juniors | Coolmine Community School | Junior club meets (under 18s) |   |   |
| April | Saturday 28 April 2018 | 4.45pm | 5.30pm | Junior Coaching session | Coolmine Community School | Kangaroos | John | (coach to advise) |
| April | Saturday 28 April 2018 | 4.45pm | 5.30pm | Junior Coaching session | Coolmine Community School | Limas | Sean | (coach to advise) |
| April | Saturday 28 April 2018 | 4.45pm | 5.30pm | Junior Coaching session | Coolmine Community School | Nightengales | Rudolf | (coach to advise) |
| April | Sunday 29 April 2018 | 2pm | 6pm | O'Hanlon – Division 4 | LCU venue (to be confirmed) | |   |   |
| April | Sunday 29 April 2018 | 2pm | 6pm | Heidenfeld – Division 2 | LCU venue (to be confirmed) | Home versus Gonzaga | Captain: Robbie McLoughlin |   |
| April | Sunday 29 April 2018 | 7.30pm (Saturday) | 6pm (Monday) | Malahide Tournament | ALSAA, near Dublin Airport | ICU RATED TOURNAMENT |   |   |
| April | Monday 30 April 2018 | 7.30pm | 10pm | Seniors | Coolmine Community School | Age 12+ meetup |   |   |
| May | Saturday 5 May 2018 | 10am | 4pm | PHILIP HOGARTY RISING STARS (dates to be confirmed) | ICU rated | Open to Juniors |   |   |
| May | Monday 7 May 2018 |   |   | BANK HOLIDAY | CHECK |   |   |   |
| May | Saturday 12 May 2018 | 4pm | 5.30 pm | Juniors | Coolmine Community School | Junior club meets (under 18s) |   |   |
| May | Saturday 19 May 2018 | 4pm | 5.30 pm | Juniors | Coolmine Community School | Junior club meets (under 18s) |   |   |
| May | Monday 21 May 2018 | 7.30pm | 10pm | Seniors | Coolmine Community School | Age 12+ meetup |   |   |
| May | Saturday 26 May 2018 | 4pm | 5.30 pm | Juniors | Coolmine Community School | Junior club meets (under 18s) |   |   |
| June | Friday 1 June 2018 | 7.30pm (Friday) | 6pm (Sunday) | Drogheda Congress | Boyne Valley Hotel, Drogheda | ICU RATED TOURNAMENT |   |   |
| June | Monday 4 June 2018 | 7.30pm | 10pm | Seniors | Coolmine Community School | Age 12+ meetup |   |   |
| June | Monday 4 June 2018 |   |   | BANK HOLIDAY | CHECK |   |   |   |
| June | Thursday 7 June 2018 | 8.30pm | 10pm | Committee meeting of club | Bradys Pub, Castleknock | AGM |   |   |
| June | Saturday 9 June 2018 | 7.30pm | 10pm | Seniors | Coolmine Community School | Age 12+ meetup |   |   |
| June | Saturday 9 June 2018 | 4pm | 5.30 pm | Juniors | Coolmine Community School | Junior club meets (under 18s) |   |   |
| June | Monday 11 June 2018 | 7.30pm | 10pm | Seniors | Coolmine Community School | Age 12+ meetup |   |   |
| June | Thursday 14 June 2018 | 8.30pm | 10pm | Annual General Meeting | Bradys Pub, Castleknock | AGM |   |   |
| June | Saturday 16 June 2018 | 7.30pm | 10pm | Seniors | Coolmine Community School | Age 12+ meetup |   |   |
| June | Saturday 16 June 2018 | 4pm | 5.30 pm | Juniors | Coolmine Community School | Junior club meets (under 18s) |   |   |
| June | Thursday 21 June 2018 | 7.30pm | 10pm | Seniors | Coolmine Community School | Age 12+ meetup |   |   |
| June | Thursday 21 June 2018 | 7.30pm | 10pm | Seniors | Coolmine Community School | Age 12+ meetup |   |   |
| June | Saturday 23 June 2018 | 7.30pm | 10pm | Seniors | Coolmine Community School | Age 12+ meetup |   |   |
| June | Saturday 23 June 2018 | 4pm | 5.30 pm | Juniors | Coolmine Community School | Junior club meets (under 18s) |   |   |
| June | Saturday 30 June 2018 | 7pm | 10pm | Summer Party and Awards | TO BE CONFIRMED |   |   |   |
| June | Saturday 30 June 2018 | 7.30pm | 10pm | Seniors | Coolmine Community School | Age 12+ meetup |   |   |
| June | Saturday 30 June 2018 | 4pm | 5.30 pm | Juniors | Coolmine Community School | Junior club meets (under 18s) |   | |