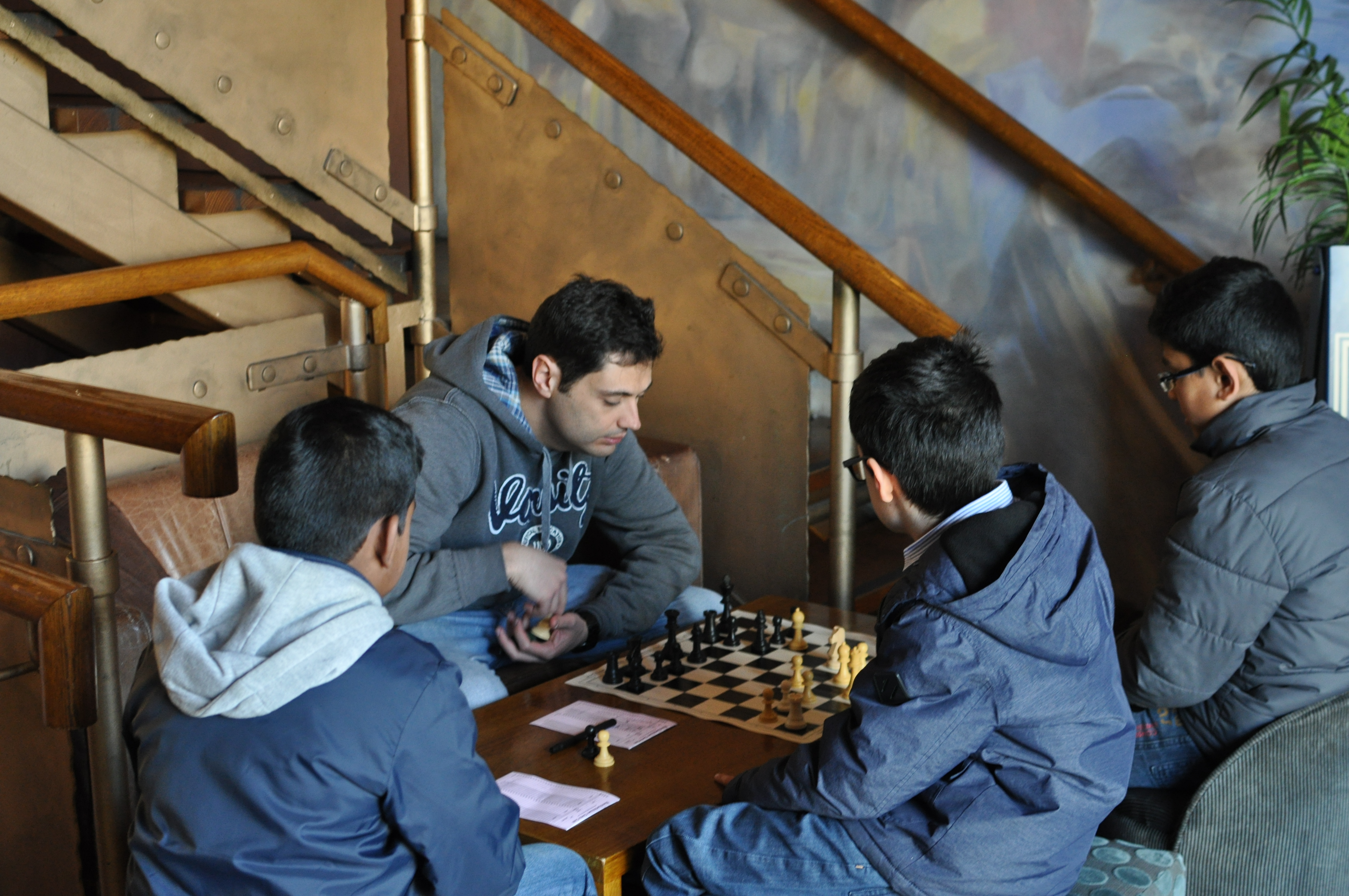 We are running a blitz tournament with time odds for all members of the senior club. It hoped that anybody everybody from our four senior teams (Heidenfield, Bodley and O'Sullivan) can get together for one night for a fun tournament before Christmas. The coveted title "2015 Blitz Champion" and a box of biscuits  up for  grabs.

To make it as competitive as possible Time will be divided so the weaker player has more time in accordance with the table below:
Wednesday 9th December 2015 – Corduff
6 Rounds  15 minutes per round.
Rating Difference
Player A

Time

Player B

Time

0 to 10
07:30
07:30
11 to 45
07:00
08:00
46 to 80
06:00
09:00
81 to 120
05:00
10:00
121 to 150
04:00
11:00
151 to 210
03:00
12:00
211 to 300
02:00
13:00
300 to 375
01:50
13:10
376 to 465
01:30
13:30
465 to 615
01:00
14:00
> 615
00:45
14:15