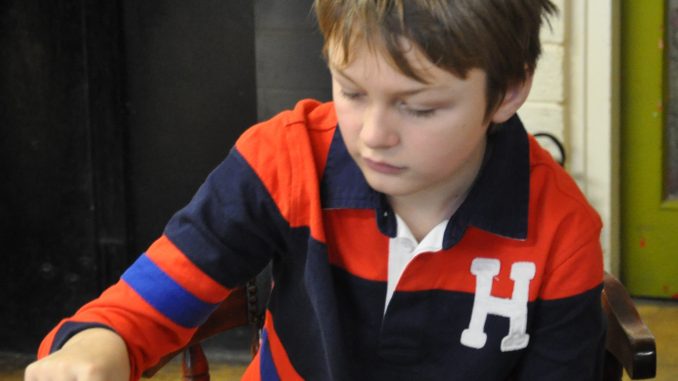 Finally, the Bunratty report is out, but that's not a moan…its such a famous tournament, it takes time to gather all the info….and now the ICU rating site is down….again………now that's a moan!! In the Masters, Rudolph was unable to add to his overnight score and finished with 1.5/6 and played near to his actual rating. Well done Rudi. Will he send in a game?….doubt it!!
The Challengers saw Sergio Esteve Sanchez and Danny Dwyer finish joint 5th on 4.5/6. Danny won the grading prize and both have leapt up hugely in the ratings. John….you might not win your Club Championship group so easy now……Sean McLoughlin finished joint 31st with 3/6, but we can't win everything young man…he'll bounce back no doubt!
The Majors saw Gavin Doyle score 3.5/6 which wasn't bad and a share of 23rd spot. Put the feet up Gavin, provided the guys didn't make you walk home last night. Vinajak survived his fun filled game with Victor Meldrew and then took out the 16th seed in the last game…..maybe there is some truth in the saying about Pain being good for the Soul! First hand reports indicate that Victor's 6th round opponent didn't enjoy his game either…..and he won!!! Vinajak finished credibly in joint 32nd spot, way above his projected seeding. Kevin Fitzpatrick scored 2/4 in reality and will have gained some rating kudos for his efforts.
The Minors saw Padraig Dwyer losing out to the joint winner in the 5th round and he ended up with a credible 4.5/6 and joint 7th place.
Well done to all our Club representatives.