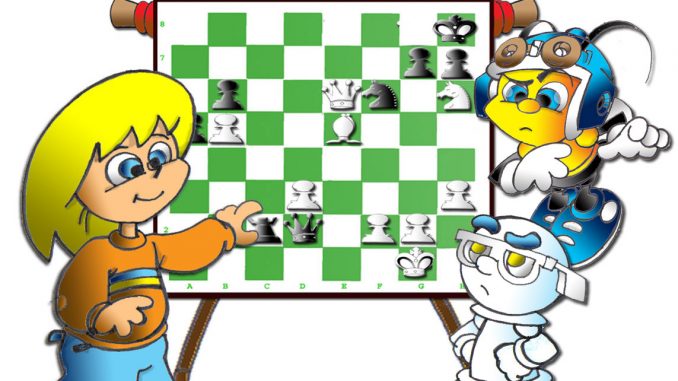 The online coaching for Junior Club members will continue 3:00pm-4:00pm Saturday 18th April. We use Zoom for this online coaching. Andrew will continue his interesting topics on endgame and checkmate. John will introduce a new opening and this will become our opening for the weekly tournament.
The Zoom meeting link will be shared in parent whatsapp group. You need a PC/Tablet/Smart Phone to attend the online coaching.
In creating a safe and comfortable chess coaching environment for both coach and junior players, we would ask that the following is adhered to:

1. Children should participate the online couch with the parental guidance.

2. All the Children Online Safety Rules recommended by Tusla are applied.
3. Parents should be aware that their children's video or photo could be transmitted through internet while they link to the online coaching.
4. A space where the young players has room for their online coach and enough peace and quiet to concentrate.
5. A laptop / computer / tablet / phone including a webcam, microphone and speakers. Video telephony software, as agreed with the coach or instructor.
6. A working broadband connection capable of supporting audio and video communication. 
7. Coaching will, need to be held in an area where players and coaches can concentrate on the lesson and not be necessarily interrupted.
Blanchardstown Chess Club Committee