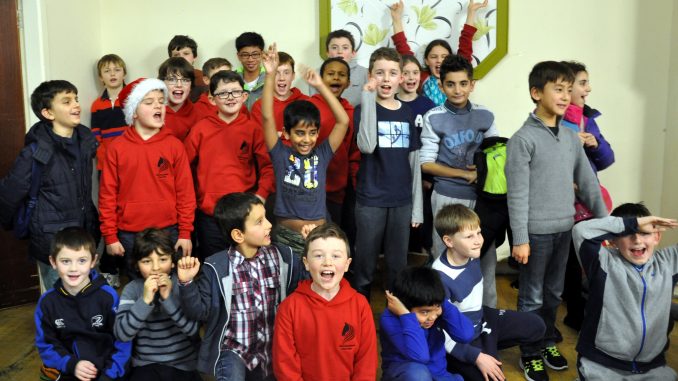 Congratulations to Maciej, who won the first Blanchardstown Juniors Blitz (5 minute tournament) of 2017!
See below for full results.
Many thanks to Ronan Kelly (Dad of Elliot), Shane Grennan (Dad of Mark), Susan Looby (Mam of Christopher and Patrick), Graham (Dad of Thomas S)  and Joe Gartlan (Dad of Thomas G) for their help in running this junior event. Without this help we could not have junior events so a big thank you from the junior players!
These tournament results will also count for the Club ladder – the ladder will be updated shortly and first results for year 2017 published.
Blanch Blitz 14.1.2017
Rank
Name
Score
1
Maciej
4
2
Ayman
3.5
3
Marco
3
4
Mikolaj
3
5
Alex
3
6
Sean
3
7
Abilash
3
8
Thomas
3
9
Sargis
2.5
10
Euan
2.5
11
Matthew
2.5
12
Thomas S
2.5
13
Alexandro
2
14
Mark
2
15
Filip
2
16
Tomek
2
17
Niall
2
18
Emily
2
19
Amelie
2
20
Christopher
2
21
Elliot
2
22
Derrick
1.5
23
Calvin
1.5
24
John
1.5
25
George
1.5
26
Jacub
1
27
Kaya
1
28
Jacopo
1
29
Oscar
1
30
Daniel
1
31
Caitlin
1
32
Nika
0.5
33
Joanna
0.5
34
Matvei
0.5