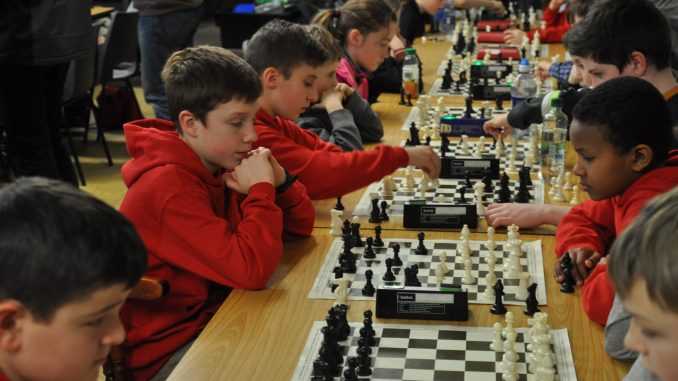 Dear Junior members
Please note that the popular Leinster Grand Prix events start this weekend (Sunday afternoon, 22 October).
The first event in the series is being held in Inchicore at Our Lady of Good council Boys National School.
These are individual events and each players has 15 minutes for all moves. Events starts at 1.30pm (registration) and finishes at 5.30pm.
The event is for players who are aged under 15 on 1 January 2018 and is run in age sections e.g under 15, u 12, u 10, u 8s.
The club suggest that all eligible junior players consider playing as these are informal fun events designed to allow children to get used to competitive play. Fuller details will be available at the www.icu.ie website, which is also how you enter the event. Costs is around €10 with a reduced rate for families.
We will also provide more information on Saturday at the junior club.
Of course, if you have a club hoodie do wear it to the Leinster events! If you don't yet have a hoodie, please ask any committee member on how you can get your club hoodie for the coming season!
Blanchardstown chess club committee
LEINSTER GRAND PRIX SERIES (15 MINUTE GAMES)
| | | | | | |
| --- | --- | --- | --- | --- | --- |
| Sunday 22 October 2017 | 1.30pm | 5.30pm | LEINSTER JUNIORS | GRAND PRIX 1 | Inchicore: Our Lady of Good Council BNS |
| Sunday 26 November 2017 | 1.30pm | 5.30pm | LEINSTER JUNIORS | GRAND PRIX 2 | Taney Centre, Dundrum |
| Sunday 11 February 2018 | 1.30pm | 5.30pm | LEINSTER JUNIORS | GRAND PRIX 3 | Glenroyal Hotel, Maynooth |